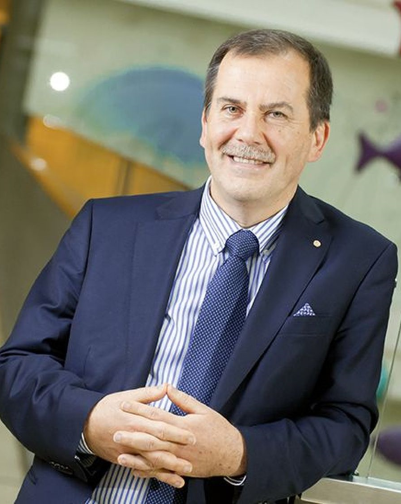 Dear Friends,
I warmly invite you to participate in the most important meeting of Polish allergology – International Congress of the Polish Society of Allergology, which will be held on 29.09-2.10.2021 in Katowice.
The last Congress of our Society in 2018 was held under the motto "Allergy and the environment" – now we go a step further by proposing "Allergies and Health of Earth". For the first time in history, Congress is organized in Upper Silesia – a region of Poland that has been so intensively changed by human activity. People have left their mark on the planet's ecosystem. We are witnesses of changes during the seasons, climate zones are shifting their geographical location, and the current status of the atmosphere is caused by everyone. How to find allergies and allergy in all of this? Every practitioner will easily see civilization changes in almost every aspect of his work – periods of plant pollination are changing, new pollen previously unknown in our climate apears, the number of food allergies and intolerances is increasing. What for our teachers and masters of the past was only a curiosity or exoticism, becomes for us an element of everyday work with the patient. The Earth does not remain indifferent to our activity, and allergists see this symptom by observing the health of our patients.
We have been observing evolutionary development in allergology for several decades. Is there any chance for revolution? Will we be witnessing a breakthrough in the diagnosis and therapy of allergic diseases soon? Will quiet work in laboratories give spectacular results on a global scale? We do not know this now, it may happen in a month, in a year or just during the 14th International Congress of the Polish Society of Allergology. I have no doubt that the Scientific Committee of this event, chaired by prof. Maciej Kupczyk with the participation of the most prominent Polish allergists, will take care of the highest level of the scientific program that will combine the academic approach with the practice of our daily work with the patient. The educational offer of the Congress will include the previously mentioned novelties that we are always interested in, as well as in-depth analyzes of diagnostic and therapeutic methods that we use every day.
The 14th International Congress of our Society will also be a time of summaries and reports on the three-year activities of our Society – training, acting in developing of allergy specialization or activities for our patients. I hope that every day will bring continuous progress in this matter.
I trust that, like any of the previous Congresses, this one will also be remembered by its great merits, excellent organization and nice atmosphere, which is missed immediately after returning home.
See you in Katowice!
Prof. Marek Kulus
President of the
Polish Society of Allergology